Guest Art at FFG
Friendly Fires Getaway is a place where art is celebrated, appreciated, and encouraged!
We have been very lucky to have such talented guests stay with us over the years. On this page we will highlight some of this art - it deserves to be seen!
Did you create any art here during your stay? Maybe a doodle on the chalkboard? Did you take a pretty photo of the sunset?
If you have a piece you'd like us to see (and would be fine with us sharing) please email it to us at robin@friendlyfiresgetaway.com or send it to our Facebook or Instagram (@friendlyfiresgetaway).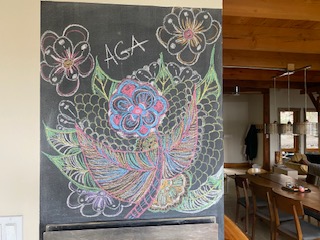 Beautiful chalk piece by a recent guest. Art can be interpreted in many ways - what do you see?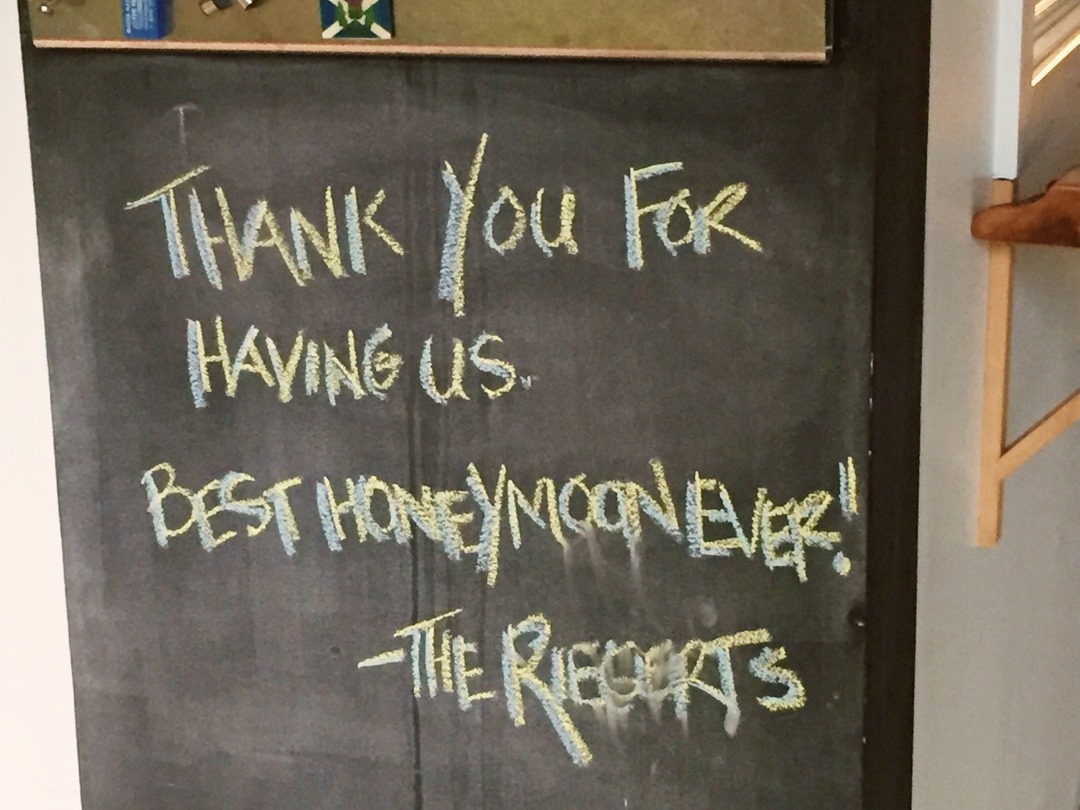 These guests left us an awesome note - thank you! CONGRATULATIONS!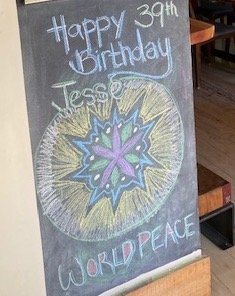 Art can also be celebratory, happy birthday Jesse! You've got some awesome friends.